Company Overview
Company Overview
For our 'bright customers', and to continue to be 'bright company'.
We provide our customers `brightness' and 'inspiration', to make their smile much more duzzling. We also drive ourselves for being bright presence in the society.
Trade Name

BAL Corporation & Co., Ltd.

Head Office

Tearaimizu-cho, Nakagyo-ku, Kyoto

MAP

Date Established

May 21, 1991

Date Corporation Founded

June 25, 1992

Capital

100,000,000yen

Representative

President Yoichi Nagahama

Number of Employees

300(As of December, 2019)

Main Business Activities

Planning, import and sale of household sundries and groceries/Food service
Planning / Design
We have established our style by integrating our ability of planning as making most of our achievements, to support fulfilled life with bright smiles of our customers. We keep working on to create valuable products matching needs of each period.
Also we have built up consistent system to react promptly to the market needs which diversify and ramify day by day. Each of our work is controlled totally, assuming what we can do for our customers and business partners to be brightening..
Process of production
Our Merchandise Department, pursueing 'creation of fulfilled living space'.
We inspect local factories from the investment to the production, with cooperation of manufacturers, to make much of quality and safety. We work on providing 'bright products' to our customers together with joyful feelings, with our production policy which are speed, quality control, planning/design, product control and price competitiveness.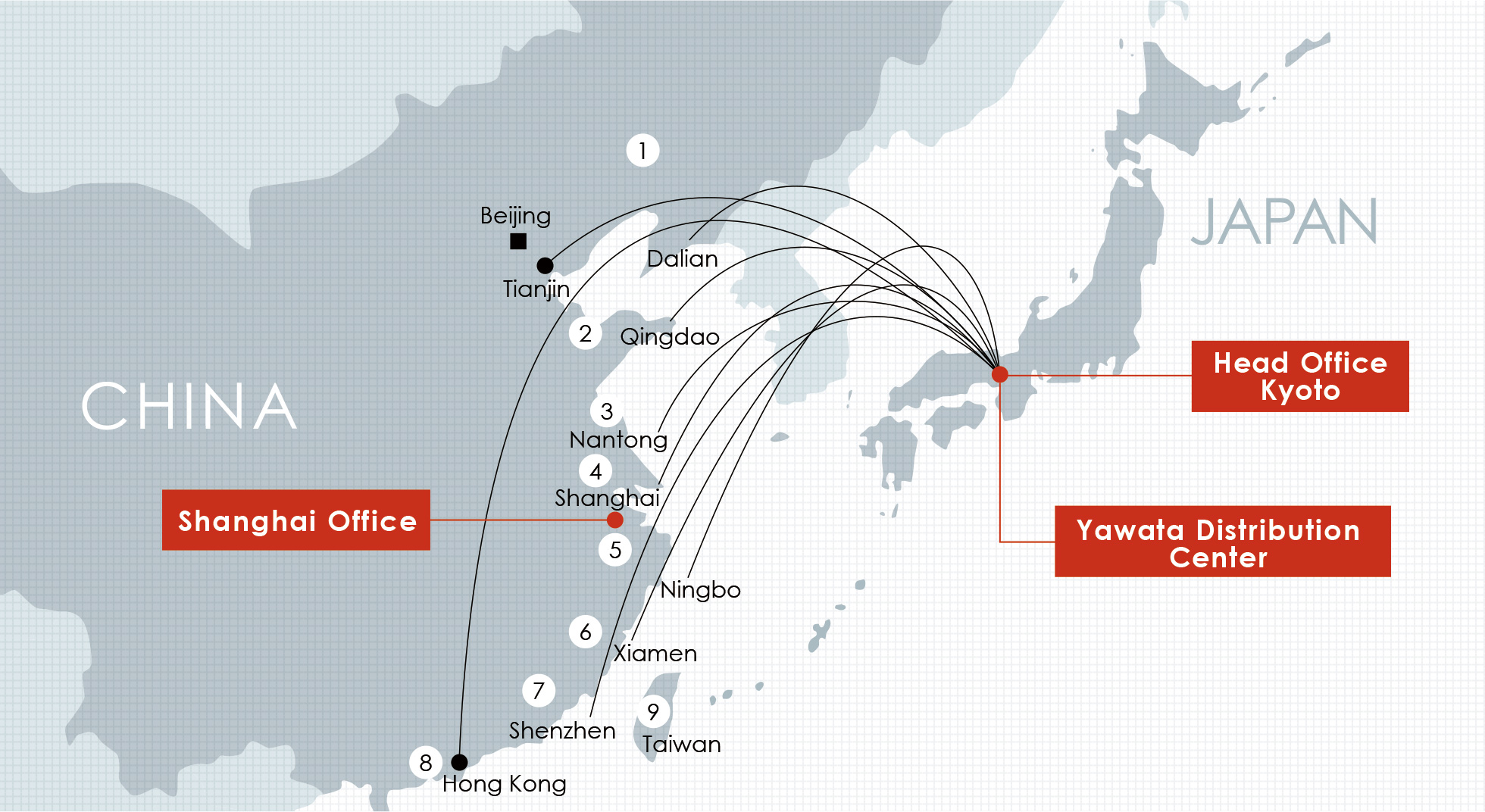 生産工場
①遼寧省
②山東省
③江蘇省
④上海
⑤浙江省
⑥福建省
⑦広東省
⑧香港
⑨台湾

採用情報
豊かな空間、ものづくりに興味のある方
一緒に輝いてみませんか?